Terrifying red alert sirens are again sounding in Israel's southern region as Hamas terrorists launch hundreds of rockets at civilians. The city of Sderot, next to the Gaza border, is being hit particularly hard causing fear and trauma to those who live there.
Since 2001, terrorists from the Gaza strip, located half a mile from Sderot, have launched over 15,000 rockets at the small town. Following Israel's 2014 Operation Protective Edge, which brought relative calm to the area, Sderot residents have struggled to rebuild their lives.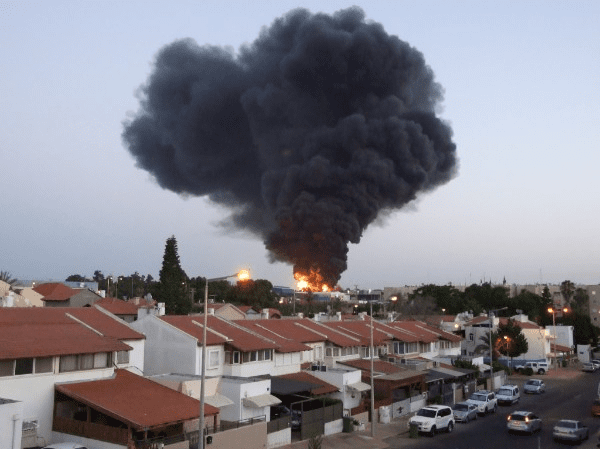 Three months ago, Hamas again began targeting Sderot when tens of thousands of Gaza residents violently rioted on Israel's southern border. Hundreds of burning kites were flown into Israel causing enormous fires and mass destruction of agriculture. Explosive balloons were also used.
Due to its close proximity to Gaza, Sderot residents have between 7 and 15 seconds to run to a bomb shelter once they hear the red alert siren. Bus stops, as well as playgrounds, often double as bomb shelters, and many homes are also built with their own shelters underground. In fact, with over 5,000 bomb shelters throughout the city, Sderot has been nicknamed the "Bomb Shelter Capital of the World." However, homes in lower socioeconomic areas often lack this life-saving area.
As a result of the constant attacks, over 75 percent of Sderot's 24,000 residents suffer from Post-Traumatic Stress Disorder (PTSD), 40 percent of whom are children. This psychological toll has lead to an alarming number of high school students dropping out of school and, combined with high poverty rates, being categorized as "at-risk."
"Recognizing the enormous challenges Sderot's at-risk youth face both economically and emotionally, the city's Municipality turned to Meir Panim for assistance," explained Danielle Rubin, Project Director of American Friends of Meir Panim. "Our youth centers are built in renovated bomb shelters to give the children a sense of safety in an otherwise stressful environment."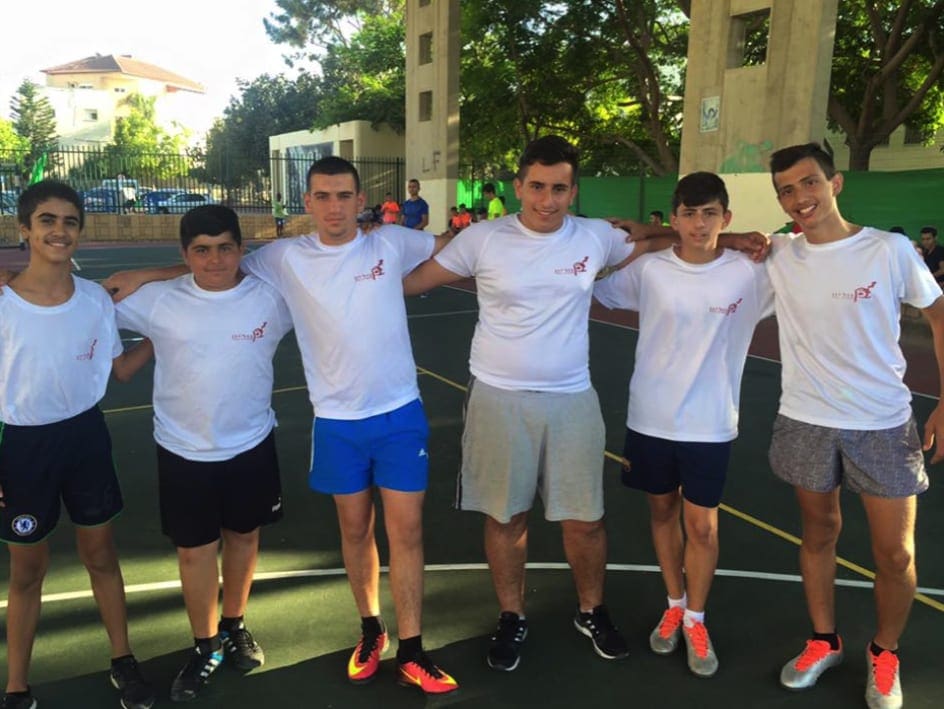 In order to strengthen the relationship between Sderot's youth and Israel's army, IDF soldiers are an integral part of the clubs. Soldiers attend programs twice each week and serve as mentors. They also run special programs and facilitate absorption into the army once the teens graduate high school. This mentorship component facilitates a positive transition to adult life in Israel.
Meir Panim is best-known for its Restaurant-Style Soup Kitchens and Meals-on-Wheels food delivery programs located throughout Israel. But it also views combating poverty in a holistic way through several other programs including after-school youth clubs and summer camps.
"Our goal for Sderot's disadvantaged youth is to not only provide them with a safe-haven from rockets but also to empower them to overcome the debilitating effects of living under fire, and to help them become the future leaders of Israel," continued Rubin. "We do this by providing positive mentors, tutoring and academic assistance, community service programs, and plenty of group and individual emotional support."
Sderot residents are often asked why they do not move away from the line of fire. The reality is that the city's population is predominantly made up of lower-socioeconomic families without the financial resources for relocation.
In the hopes that Sderot's youth will be able to rise above their circumstances and be the future leaders of Israel, Meir Panim has initiated a leadership development program known as NOVA – "Youth for Building the Future." NOVA attracts youth club participants who have exhibited the skills to become emerging leaders. The program has expanded rapidly from 10 to 17 teens, all of whom are actively engaged.
The goals of NOVA are social action, volunteer work, and contribution to the community. The group discusses important social issues like racism, absorption difficulties, army and national service, working rights of teenagers, education, Israel's security, violence, and acceptance of others.
NOVA is credited with transitioning at-risk youth into empowered activists. For example, the teens initiated a meeting with the Sderot Municipality and the mayor's office and gave their recommendations for improving the city. As a result of these meetings, the city approved the renovation of its skating park as well as the paving of bicycle paths.
Maintaining Meir Panim's youth clubs, especially as southern Israel continues to face relentless rocket attacks, is urgently needed to provide a sense of normalcy during an emergency atmosphere.