We want to hear from you!
Please feel free to get in touch with our team. Whether you have feedback for us, a question, comment or concern, Meir Panim is always ready to listen.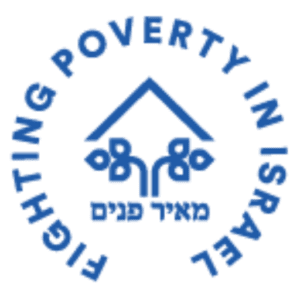 American Friends of
Meir Panim Offices
88 Walton Street
Suite B1
Brooklyn, NY 11206-4479
Phone: 718.437.9100
Fax: 844.821.7010
Toll Free: 877.736.6283
Email: info@meirpanim.org
14622 Ventura Boulevard
Suite 714
Sherman Oaks CA 91403-3600
Email: westcoast@meirpanim.org
3311 Old Forest Road
Baltimore, MD 21208-3102
MEIR PANIM RELIEF CENTERS IN ISRAEL

11 Hatzvi Street
P.O.B. 36024
Jerusalem, 9136001
972.2.501.1400
Fax: 972.2.537.5062
MEIRPANIM.CO.IL
info@meirpanim.co.il
OTHER ORGANIZATIONS AROUND THE WORLD THAT SUPPORT OUR PROJECTS
Each supporting organization is an independent entity and operates according to the tax laws of its country.
These organizations support Meir Panim Relief Centers in Israel based upon grant applications submitted to them and decided upon by their respective Directors
Les Amis de Meir Panim
76-78 Avenue des Champs Elysées
75008 Paris
Phone: 01.42.25.59.27 
Fax: 01.42.25.59.21
Email: jsznabel@club-internet.fr
Manna UK Branch of Meir Panim
Rowlandson House
289 – 293 Ballards Lane
London N12 8NP
Phone: 020 8369 6031
Mobile: 07985 511 475
Web: http://www.mannauk.org
Canadian Friends of Meir Panim
5764 Ilan Ramon Crescent
Montreal, QC H4W-3L4
Phone: 514 929.5764
Fax: 514.482.3859
Meir Panim – Yad Rivka asbl
85  Avenue Louise
1050 Bruxelles
Phone: 02.343.35.30
or: 02.346.68.65
Email: clara.klener@gmail.com
Les Amis De Meir Panim
76 Rue du X Octobre
L-7243 Bereldange
Phone: 35.233.3917
or: 35.226.1271
Fax: 35.22.612.7150
Intermediary: Tamar Aflalo
Les amis Meir Panim Suisse
25 Rue Le-Corbusier 
1208 Genève
Email: goldstein.joel45@gmail.com
Meir Panim's community is more than just our volunteers on the ground. We are a global community with a common passion for supporting the needy in Israel.
Want to take part in solving Israel's poverty issue? It's easy to make a difference when you partner with Meir Panim! Join in the fight against poverty by making a monthly or one-time contribution today.