Meir Panim was honored this past week to host Cantor Avi Albrecht for an extensive site visit. Albrecht, a longtime American Friends of Meir Panim board member, was visibly moved from seeing both the shocking needs of so many in Israel as well as the impressive work of Meir Panim.
"About 15 years ago I was visiting a friend in Israel who told me that there are endless people living in Israel who do not know where their next meal is coming from," shared Albrecht. "As someone who grew up in Tel Aviv, I felt that this was an impossibility. 'No one in Israel lacks food,' I thought. However, we visited a home in the southern town of Kiryat Malachi and I was shocked to see that their refrigerator and cabinets were bare."
Albrecht's friend then took him to a Meir Panim restaurant-style soup kitchen. He was so impressed with the dignified manner in which the organization was helping its needy patrons that he decided to join in their efforts. As a board member, he spreads the word about Meir Panim and raises funds for its crucial work.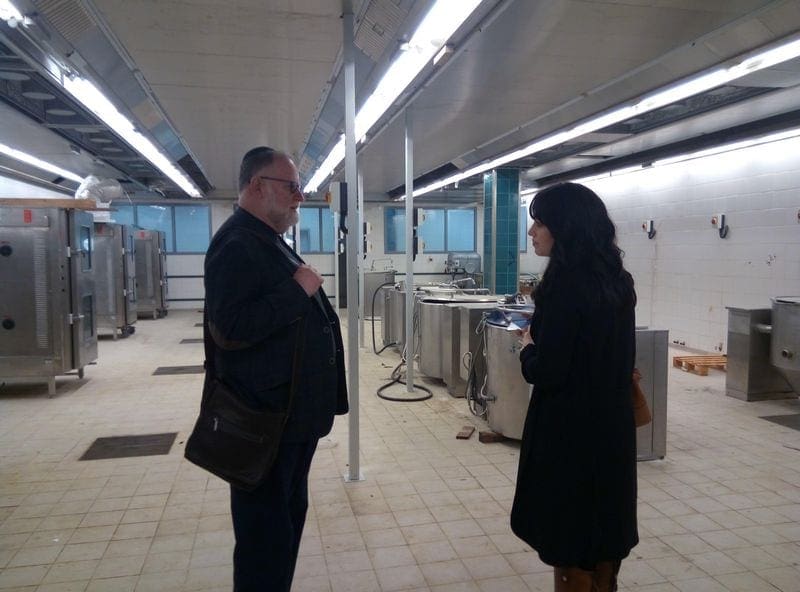 "I believe that everyone should do what they can to alleviate the tragic situation in Israel of children, adults and the elderly suffering from hunger," Albrecht continued. "I personally raise funds for Meir Panim through using my God-given talent as a cantor, and through speaking to as many people as possible to get the word out that yes, hunger is a real issue in Israel. Everyone can do something."
Albrecht is recognized worldwide as an outstanding baritone, appearing in almost every major city in North America, Israel and Europe. Though his repertoire consists of performing Broadway favorites, Yiddish standards, and Italian arias, he is the regular cantor at the prestigious Beth Tfiloh Congregation in Baltimore, Maryland.  
Albrecht began his singing career when serving in the Israel Defense Forces as part of its choir. Though he presently resides in Baltimore, his heart is with Israel and with his work for Meir Panim.
"I drive three and a half hours each way from Baltimore to the Meir Panim New York office at least one time per week," he noted. "Meir Panim is involved with helping people every single day. Why shouldn't I?"
Albrecht's site visit included the soon-to-open Meir Panim Nutrition Center located in Israel's southern city of Kiryat Gat. The enormous building has been designed to streamline the daily process of making thousands of fresh, hot and nutritious meals for hungry people living in Israel's poverty-stricken southern region.
His next stop was to Meir Panim's youth club in the Ben Gurion neighborhood of Sderot. The newly refurbished building runs after-school programs for youth from dysfunctional homes as well as for those traumatized by years of rocket attacks from the bordering Gaza Strip.
Albrecht concluded his visit by traveling north to the town of Or Akiva, where Meir Panim runs a restaurant-style soup kitchen and two youth clubs. After speaking with numerous recipients of Meir Panim's food and after-school enrichment programs, Albrecht stated, "What Meir Panim is doing
throughout Israel is very impressive. I encourage anyone who can to partner with the lifesaving work of this wonderful organization."