Each day, elderly Israelis struggle with hunger, loneliness and poverty – and this population is growing.
According to Yair Asaf-Shapira, researcher for the Jerusalem Institute, while the elderly population of Israel is lower than other countries due to Israel being a relatively young country, the percentage of elderly people compared to the general population is rising.
According to the Central Bureau of Statistics, Asaf-Shapira says that 16.9 percent of the elderly population in Israel was living in poverty in 2016. Many, he said, live in deep poverty and have to choose between meals and medications.
These elderly people, according to Binyomin Ibenbaum, staff member at Meir Panim – which has Restaurant-Style Soup Kitchens throughout Israel – one of the greatest challenges among Israel's elderly is loneliness and isolation.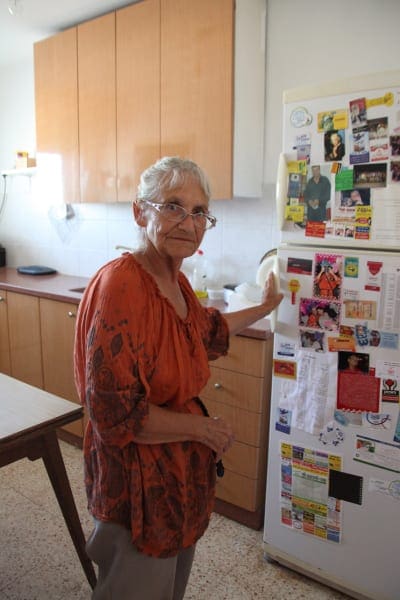 "Often, elderly Israelis live alone and do not have many people around them to share their problems with," he says.
And one of the best answers is a Meir Panim meal at an area soup kitchen, getting these individuals out to talk with staff and other visitors.
Meir Panim, an organization fighting poverty in Israel through a wide network of social welfare programs for Israel's elderly and poor, not only provides food but their volunteers also lend a helping hand and ear, offering social interaction and connecting them with other organizations who can help.
According to Ibenbaum, each day, destitute elderly turn to them for a hot, nourishing meal to give them strength and sustenance.
Meir Panim's visits "show people that there is someone who cares about them, which is especially important now during the High Holidays," said Ibenbaum, who maintained that during the high holidays in Israel, the challenges of Israel's elderly are multiplied when their normal routines are altered and as soup kitchens close during the holidays.
To ensure Meir Panim's elderly visitors can celebrate the holy days, Meir Panim delivers hot meals to their homes or food gift cards to allow the elderly to purchase food for the holidays.
Home-bound elderly receive fresh, packaged meals delivered to their home through Meir Panim's Meals-on-Wheels program. Often times, social workers from the Municipal Welfare and Absorption Services inform Meir Panim when there are people in need of these services. Meir Panim's volunteers then deliver the meals, but also inquire about the individual's welfare and overall state of health, also connecting them with other forms of assistance, if necessary.
"For the grateful and lonely homebound recipients, these visits are often the only connection to the outside world," according to Ibenbaum.
He added, "Food helps one problem and a listening ear helps all."
Home-bound elderly and Holocaust survivors deserve to celebrate the High Holidays. Please click here to help.