The recently released "UNICEF's Innocenti Fairness for Children Report Card 14," which ranks child poverty in 41 advanced European countries and members of the Organization for Economic Co-operation and Development (OECD), has lead to a shocking array of information, especially for Israel. The UN's child welfare agency reported that Israel has one of the worst records on child poverty in the world.
The report ranks countries according to how far they allow their most disadvantaged children to fall behind their peers in the median income range with relation to earned salary, educational achievement, self-reported health and life satisfaction. Israel and Turkey were found to have the largest gap of inequality.
"Those of us connected to Meir Panim, which runs youth enrichment programs throughout Israel, are well aware of the severity of the problem," shared Goldie Sternbuch, Director of Overseas Relations for Meir Panim. "Without our youth clubs, many young people would not have a proper meal during the day, help with their school work, or a safe environment to be influenced positively by mentors."
The report underscores the reality that even rich nations have serious work to do to ensure a promising future. It is known that children living in poverty have greater health challenges, lack nutrition which affects brain development, and struggle to attain quality education.
"We must remember that children are not responsible for their dire circumstances and, as adults, we must take responsibility for the welfare of all children, as we are all connected and everything we do today has a ripple effect on tomorrow," said Sternbuch.
The fact that the report only studied countries with higher incomes emphasizes that western nations do not necessarily have improved outcomes for their children. Governments need to pay particularly close attention to child welfare in order to ensure their country's success.
The report found that, on average, one in five children in high-income countries live in relative deficiency. Denmark, Iceland and Norway, which ranked best at limiting the inequality of their youth, have one in ten children living in poverty while one in three children in Israel and Romania live impoverished lives. Additionally, on average, one in eight children face food insecurity while one in five children in the United Kingdom and the United States and one in three children in Mexico and Turkey face daily hunger.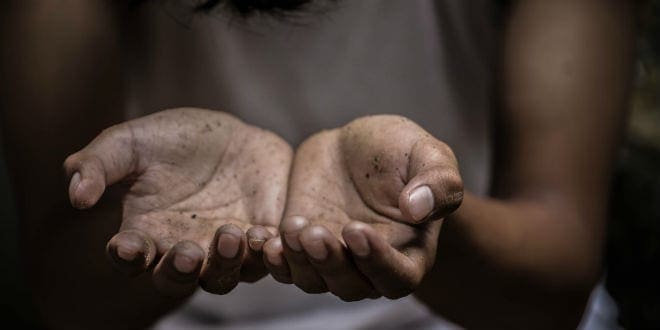 "We need to take stock and admit that 36 percent of Israeli children are struggling in their lives,"continued Sternbuch. "It has to be unacceptable that the 'start-up nation' ranks only above Romania on nine child-welfare performance tests." Israel also ranked 39th, only above Bulgaria and Mexico, at actively reducing economic inequality in the country. However, Israel ranked 13th for making efforts to reduce hunger and 7th for "good health and well-being."
Israel's December 2016 National Insurance Institute's annual report defined one living in poverty as having a monthly income less than NIS 3,158 ($823). A poor family of four made less than NIS 8,086 ($2,107) a month, and a family of eight had under NIS 13,139 ($3,423).
"In order to sustain a nation, we must sustain our children," expressed Sternbuch. "Every child deserves an equal opportunity to succeed. That is what Meir Panim strives to achieve every day through our after-school programs."
Israel's Social Welfare Ministry has not yet publicly commented on the findings of the report.