It's a cold, rainy day across Israel. But, the Holy Land's children from struggling homes are being kept warm and cozy by generous donations to Meir Panim.
Once again, Meir Panim thanks Yerucham for his generous donation of coats. In addition, a wonderful donor in England sent beautiful hand knit winter hats, scarves, sweaters and more cold weather gear.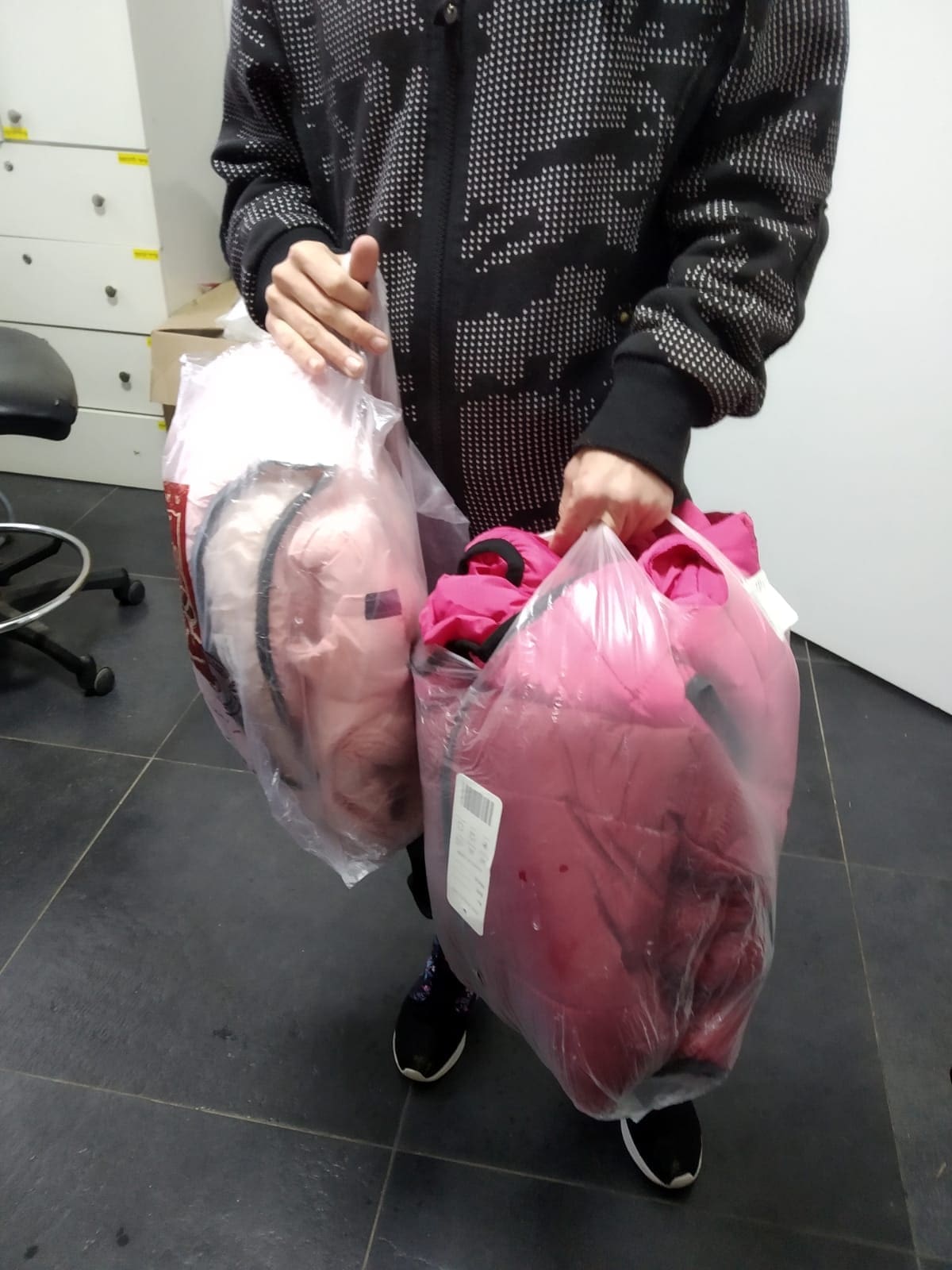 This thoughtful donor mailed these heart-warming and needed goods to Meir Panim's Jerusalem office. Knowing that Meir Panim's patrons in Or Akiva lacked proper winter-wear, we quickly sent the delivery north for distribution.
This generous donor would not like to be identified or recognized. But, her beautiful and lovingly made creations are comforting hearts and keeping children warm during Israel's harsh winter days.