Israel's national Social Security Agency, Bituach Leumi, released its annual report on poverty on December 31, 2019. This report, analyzing poverty in Israeli society from 2017-2018, was published by Israel's most widely-read newspaper, Israel Hayom.
Meir Panim is at the forefront of this battle.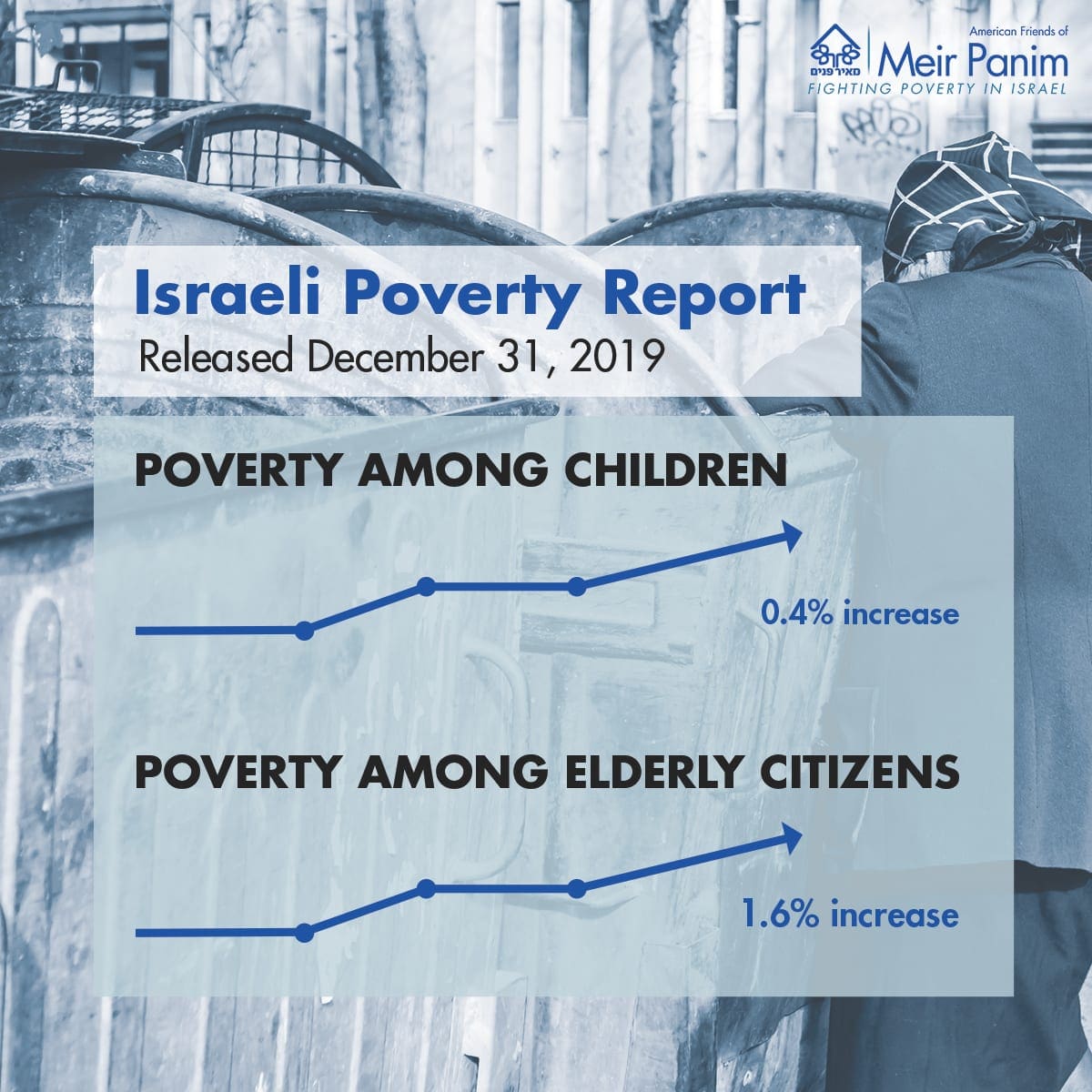 Since 2000, Meir Panim's network of free restaurants has been welcoming people of all denominations and affiliations, without discrimination based on religion, gender, race or creed. Meals are served in a warm, restaurant-style atmosphere, ensuring that people's dignity and autonomy remain intact.
The needs of impoverished Israelis are great. And therefore, Meir Panim offers a wide range of services and programs to meet the individual needs of those in need:
Grocery Gift Card Distribution- 5,380 shopping gift cards are distributed to needy families
Network of Restaurant-Style Soup Kitchens- more than 500,000 warm and nutritious meals are served annually
Meals For Children
Meals-on-Wheels for the elderly, homebound, and disabled
Special Food Package distribution prior to holidays- putting food on tables and smiles on faces
After School Youth Programs- more than 200 youth in programs located across Israel
As we begin a new year and a new decade, Meir Panim is committed to continuing to work hand-in-hand with Israel Municipalities to fight poverty and assist the needy with dignity and compassion.
Full Article On Poverty Statistic From Israel Hayom (In Hebrew)