Meir Panim's southern Israel Dimona branch, in partnership with its municipality, has launched a new program to add light to the lives of Holocaust survivors. The program has come just in time for the festival of lights, Chanukah. 
As part of the program, Meir Panim will host daily an activities center for Holocaust survivors and elderly residents of the city. Following months of planning, local Holocaust survivors along with patrons of Meir Panim's free Restaurant-Style Soup Kitchen will enjoy special programming. In addition, they will be served breakfast and lunch as part of their activities. Through this program, Meir Panim ensures that  senior citizens, who have been through so much in their lives, can enjoy each day and age with care and dignity in their own community.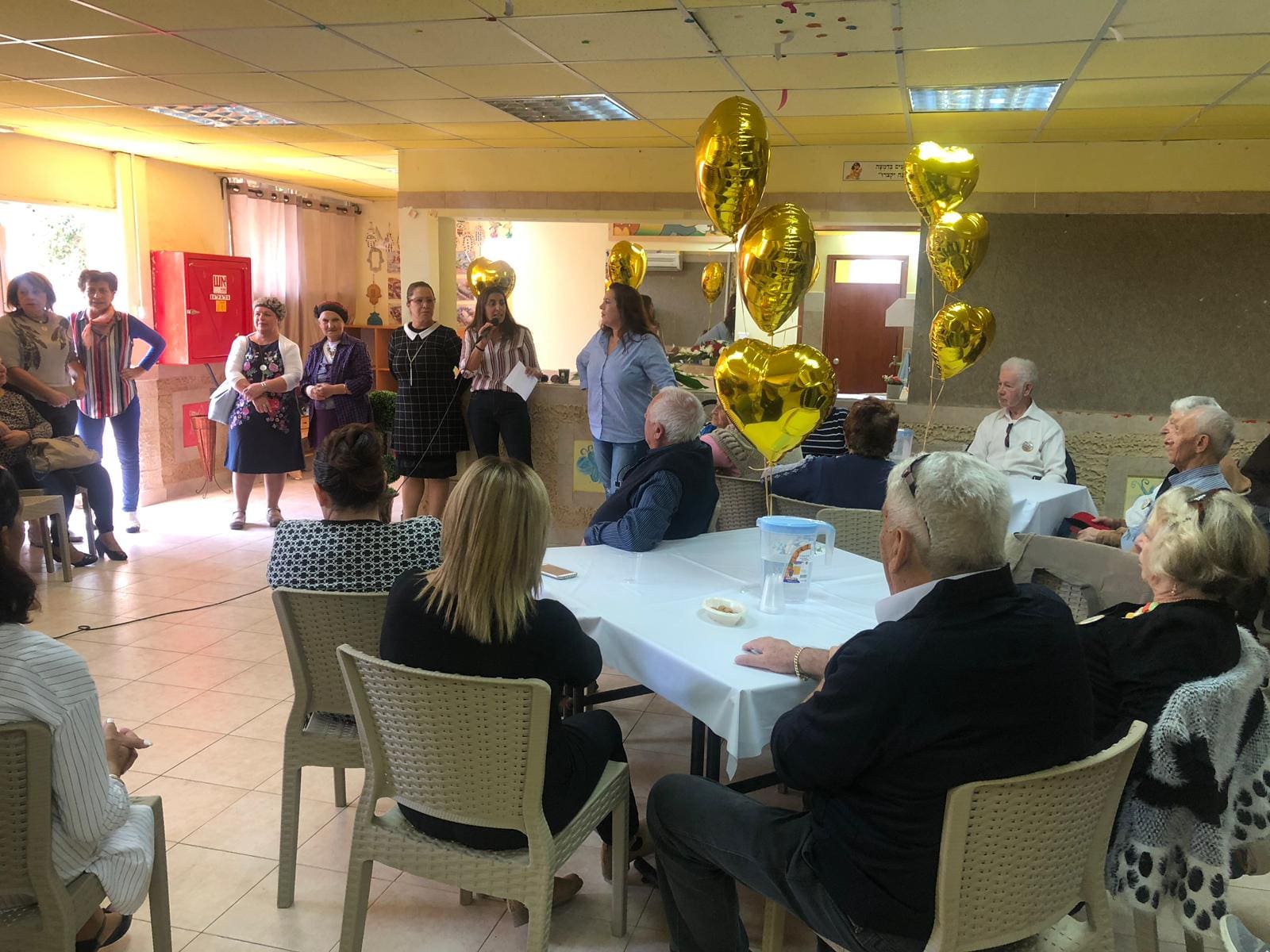 The new program takes place in a dedicated wing of the Dimona complex which also houses Meir Panim's free Restaurant-Style Soup Kitchen and prepares meals for take away. A municipality-employed family social worker is on the premises as well.
The kick off of this exciting program included various festivities including singing, dancing, music and joy from both staff and clients.
Additionally, Branch Manager Nissim and his dedicated staff are busy planning a Chanukah celebration. Traditional potato latkes, chocolate coins, donuts, music and more will all add additional light and joy to those who may not celebrate the holiday without the aid of Meir Panim.
As there are a steady stream of volunteer groups coming through Meir Panim's Dimona center, these young adults will now have the opportunity to meet and learn from Holocaust survivors, who carry so many lessons from history.
We are thrilled to be offering these vital services to Holocaust survivors and the elderly in Dimona and proud of our expanding partnership with the city. Meir Panim serves as a safety net for the Dimona community and this enriching program, along with nutritious meals, feed both the body and soul of those who need it most.